Confidence Comes from Knowing
We help you know 20+ Lakh Indian Private & Public Limited Companies better & faster to empower you to make confident business decisions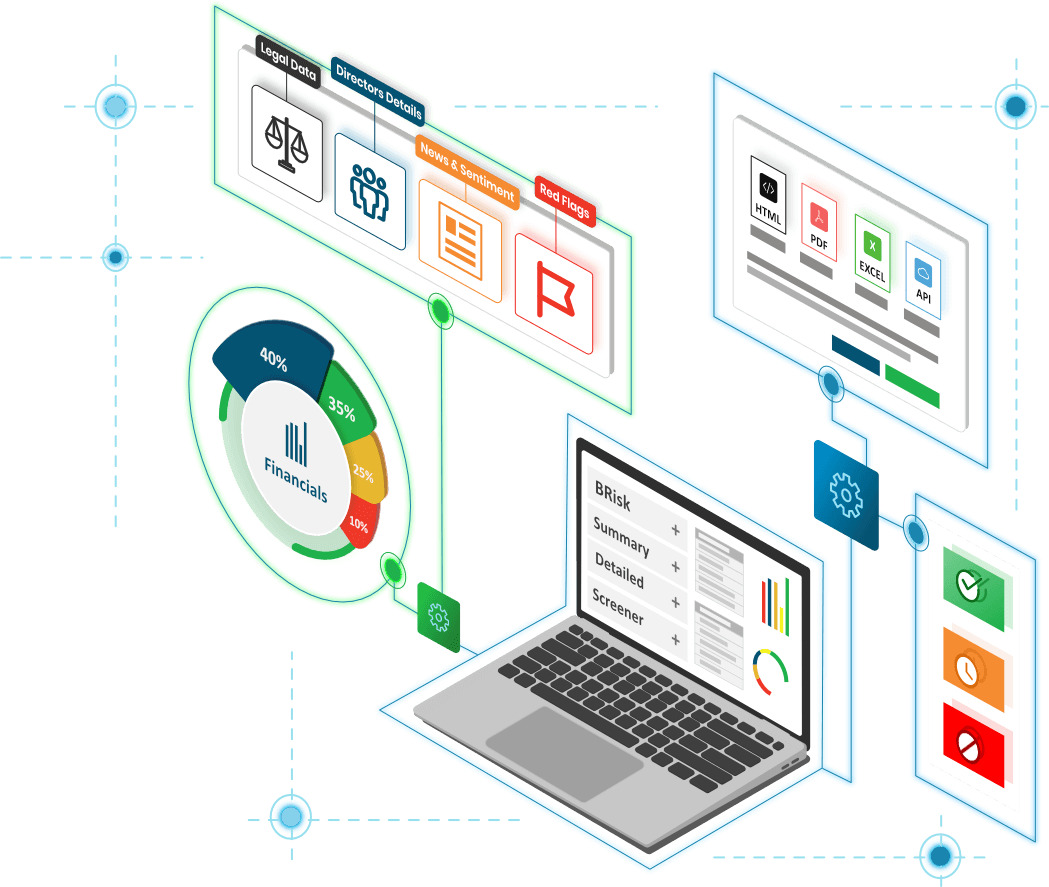 SOLUTIONS Discover the solution that best suits your needs
Access all the corporate data and intelligence you need at once place.
Find or build a solution that fulfills the requirements of your every business function.
I want to know my...
WHY INSTAFINANCIALS We care about things that matter for your growth
It is not just about the numbers. It is the representation of an insightful anlytical experience.
8+ Lakhs
Companies Financial Summary
20+ Lakhs
Companies Incorporation Data
31 Lakhs
Directors Information
700+
Regulatories, Tribunals and Courts
SUBSCRIPTION & PLANS We know what you want
We provide plans that help your business to grow in budget.
InstaFinancials works for businesses of all sizes and shapes.
Starting at just ₹5 a company.
Retail User
Free access, Updated data, Alerts of all Indian companies
Order, view & download InstaReports
Subscribe for Alerts, Leads and more
Recharge wallet to auto deduct
Enable access to all your team members Free
Share admin wallet balance with team members
Configure & manage your team members
Get free e-books & research reports
Have bulk requirement? Let's connect to enjoy amazing discounts.
Start for Free
Corporate User
One stop solution for all your corporate data needs
All features of Retail Users
Build your own custom report
Early bird discount to new products
Get free e-books & research reports
Looking for a reliable long term relationship. Let's connect now.
Tell us more
CLIENTS Join 38K others who are making confident decisions
Fulfilling your business goals with the insightful information of 20+ Lakhs companies across India.

Scale up your business with
InstaFinancials