Indian Company Alerts
Get instant alerts about your competitors, customers, portfolio companies, and related parties. Monitor financial, statutory, strategic, and other key changes of 17.5+ lakh companies
If you are a director of any company, you would be interested to monitor your competitors, customers, key partners, vendors, and your portfolio companies. InstaAlerts is an Automated Alerting Bot that enables you to monitor the changes related to any company in India right from your inbox. InstaAlerts monitors the companies you are interested, detects changes in these companies' information and alerts key changes to you. You can get alerts on changes in the directorship, company financials, shareholders, legal status, capital structure, public documents, charges, and others. InstaAlerts delivers these alerts on your email as per your scheduled intervals.
We aggregate information
from most reliable sources
We wait for
a day or week or month
We aggregate information
again from the same sources

We compare the information

Alert you if there
is any change in information
InstaAlerts is an automated intimation bot (application), which enables you to monitor any company registered in India. You can subscribe for company alerts as and when any key information of the company changes. You can get the company updates right into your inbox. Following amazing features allows you to get the right information at the right time to take the right decision.
Whom to Monitor
You can monitor your competitors, key customers, portfolio companies, subsidiary companies, related parties. Stay informed about their key changes by InstaAlerts. You can monitor any Active company out of 17.5+ lakh Companies in India. Choose to get alerts of any Public and Private Company right into your inbox. You can subscribe to receive alerts of any number of companies.
What to Monitor
Know when your competitors file their financials and when your client company is struck off. You can monitor changes in Incorporation, Financials, Ownership, Capital Structure, Directorial, Credit Rating, Charges, Public Documents, Suit Filed Cases, Wilful Defaulter Status and other key details of any company. Choose to get company alerts according to your area of interest.
When to Monitor
Monitor your competitors daily, track your customers weekly, receive alerts about your related parties monthly. You can choose to receive company alerts based on your priority and timelines for different companies. You can get company alerts on daily, weekly, fortnightly, monthly and quarterly basis. Based on your choice of frequency, company alerts will be delivered to your inbox.
Manage Alerts
You can receive company alerts right into your mailbox and track the historical changes online. Your Credit Monitoring team can track your customer alerts, your CFO & Directors can track your competitors, your compliance team can track your subsidiary companies or related parties. Choose a team of members to receive the set of updates. Pause or Resume any company alerts based on your business needs.
How to Set-up InstaAlerts
Choose Company
Configure Company Alert
Get Alerts in Mailbox
Trial
Free
Enjoy up to 5 company alerts for FREE for the first 6 months.
Start trial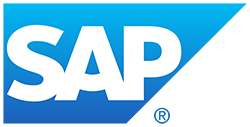 Inclubated by SAP Startup Studio an initiative by SAP Labs India Pvt. Ltd.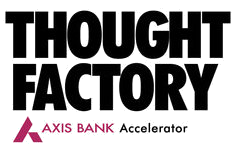 Accelerated by Thought Factory, an initiative of Axis Bank Limited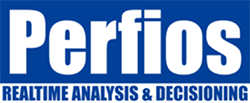 Runner Up in Elevate 100, Govt. of Karnataka

Awarded as "Risk Management Solution Provider of the Year, 2017", by eLets Media, Dec 2017

Top 5 Startups in India by Head Start, Feb 2018

Finest 50 fintech Startups in India by fintegrate, Zone Startups, Mar 2018